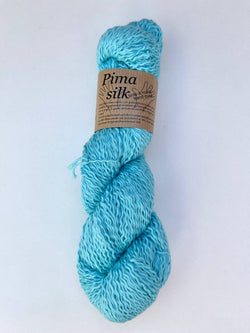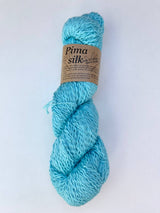 Pima Silk 305
We currently have 1 in stock
Specification
| | | |
| --- | --- | --- |
| | Fibre Content: | 90% Cotton 10% Silk |
| | Needle Size: | 2.5-3 mm |
| | Ball Weight: | 50 grams |
| | Length: | 220 metres |
Information
This fabulous fashion yarn comes in a range of delightful colors.
Pima Silk is a two-ply twisted yarn of which one thread, a coarser one, is Peruvian Pima cotton, the other is a very fine thread of fine silk.
The twisting between a coarser and finer yarn creates a wavy product similar to frisé yarns.
Hand dyeing creates delicate colors that cannot be reproduced industrially.
Pima Silk takes approximately 12 skeins for an M size top.