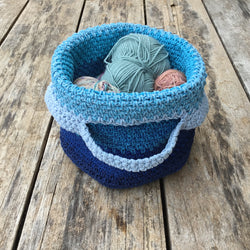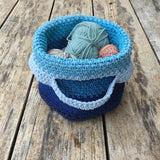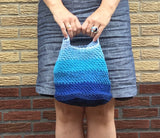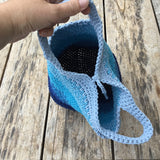 Crochet pattern 'Is it a bag or a basket'
This product is available
Specification
Here is something very special! You are able to use this creation in 2 ways: as a bag or as a basket. The example in the photo's is made from 1 skein of Mondial Treccia color 615.
This yarn you can buy at this website here: https://amazingwool.com/collections/treccia/products/treccia-615
Ofcourse you are free to use every color you like!
For making this bag a crochet hook with size 5 is used. Also a stitch marker and a needle to sew in loose ends.
Hooks for crocheting can be found here:
https://amazingwool.com/collections/clover/products/clover-amour-crochet-hook
The bag is approximately 24 cm wide and 22 cm high. It depends on how loose or tight you crochet.
We wish you very much fun with making this beautiful bag ( or is it a basket :) )
This Beautiful bag has been designed and has been made available for download here by Sunny designs, crochet and knitting.
The Pattern is free for download. Please click below at the 'Buy it now' button, then fill in your e-mail, name and address details and click on 'Continue to payment'. Please don't worry for clicking this, the Pattern is for free, no money is charged. The download button will be visible in a new page and also E-mail is sent to you with a link for the download.
If you haven't received the email within 15 minutes, please, check spam box. If there's still no email in spam box, please, make sure you're checking the right email address. If the address is correct and the email still doesn't get through to you, please, contact us via email: info@amazingwool.com 
my first ever crochet project, love it. Easy to understand and follow the instructions. Will crochet it again )))